Industry Legend Johnny Wimbrey Joins DreamTrips International
August 24, 2023
By Team Business For Home
He's baaack! Industry legend Johnny Wimbrey "comes home" to DreamTrips International.
Johnny Wimbrey, one of the most successful network marketers and an admired and inspirational leader in the field of personal development, has re-joined DreamTrips International. Wimbrey was pivotal in the original worldwide success of the DreamTrips® brand.
Wimbrey is the ultimate "rags-to-riches" success story.
After an extremely difficult childhood, Wimbrey seemed destined to live a life of street gangs and drugs. But the murder of a close friend inspired Wimbrey to alter his life's course forever. He adopted a completely new mindset and embraced an unbendable determination to succeed and achieved previously unthinkable levels of success in both life and business.
Wimbrey first joined the network-marketing industry in the year 2000 and has crushed it ever since. Eventually, Wimbrey joined the Dream Trips brand and was instrumental in the explosive growth of the brand globally.
Wimbrey has personally built DreamTrips teams in more than 40 countries around the world and has traveled on approximately 100 DreamTrips and destination leadership trainings all over the world between 2009 and 2019, including the first ever DreamTrips to Europe and Africa, Australia, and Singapore.
To be sure, Wimbrey has achieved incredible personal success in the industry but that doesn't even begin to tell the whole story of his impact on the industry and his team members. Wimbrey has developed more than 20 million-dollar earners in his sales organization and has built billion-dollar sales organizations three different times in three different companies.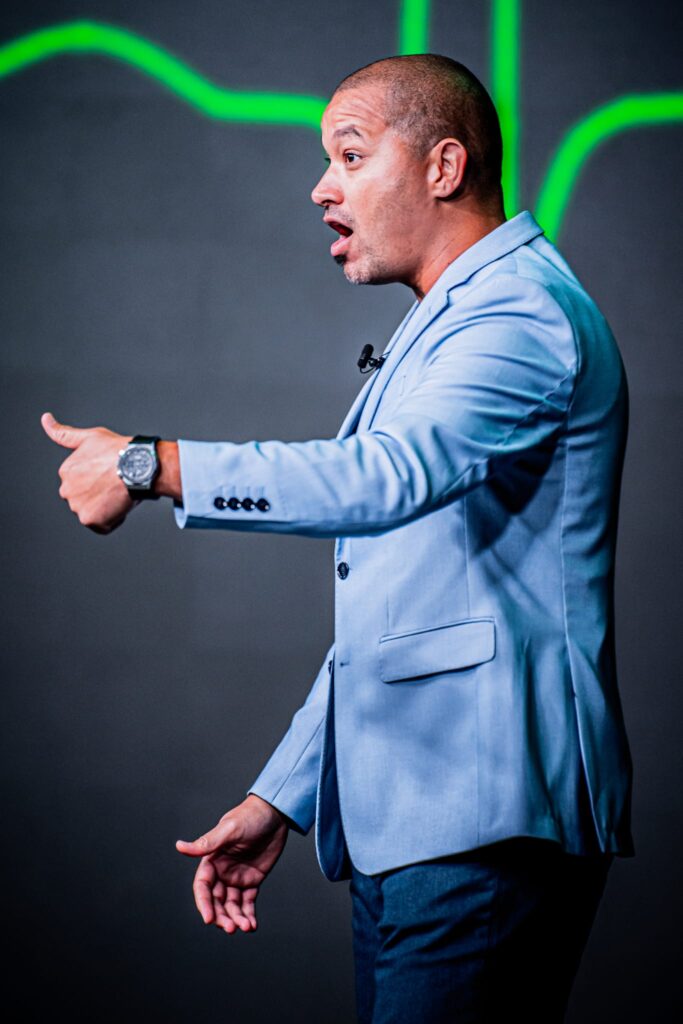 Wimbrey's return to DreamTrips International was inevitable because the product is so very personal to him:  "I feel like DreamTrips is my baby and I'm just attached to it in a way that I can't even begin to explain. I am coming home to my original love. All of my children have been on a DreamTrip.
"DreamTrips create moments and experiences that will change your life forever. Every single DreamTrip I've ever been on made me a more empowered person. A better person. A more engaged person. A person who is more passionate, extremely passionate, about helping as many people as possible to feel like I'm feeling. There's nothing else like it,"
said Wimbrey.
Wimbrey can't wait to share the DreamTrips International opportunity with others and build the brand globally again:
"Of all my years in network marketing, DreamTrips is the only product that I didn't have to learn how to love. I didn't have to learn how to sell it or promote it. DreamTrips is just so different than anything else in the industry.

I am absolutely committed to getting DreamTrips International to the place that I believe it should be, which is the number one network-marketing opportunity on the planet. We will accomplish this by building a culture where our members are frequently traveling to dream destinations and taking transformative DreamTrips."
DreamTrips International CEO Mark Smith added:
"We are very honored and excited to have Johnny back in the DreamTrips family. Johnny was instrumental in the explosive growth that DreamTrips experienced over the years. He is an international builder and a renowned personal development coach and speaker.

We are truly excited for this next run with Johnny and look forward to working directly with him to create new and exciting products and shape our strategy in the future."
When asked what truly sets DreamTrips International apart from other network-marketing companies, Wimbrey said:
"When you get to the end of a DreamTrip, and you see your friends in tears because of the memories they just created and the experiences you just shared together…Coffee can't do that. Electricity can't do that. Stocks can't do that.

I respect all those companies. I really do. But they don't give you those emotions. You can track how much weight you lost, but your children's children won't talk about that. But they will talk about DreamTrips they have traveled on for the rest of their lives."
A native Texan, Wimbrey and his beautiful wife Crystal live in a suburb of Dallas, Texas with their three amazing children.
About DreamTrips International
DreamTrips International, LLC is a privately held company based in Frisco, Texas. DreamTrips International is the #1 direct seller of global travel and lifestyle club memberships. More than 1.3 million travelers have experienced the one-of-a-kind, specially curated experiences known as DreamTrips. DreamTrips International's mission is to inspire the world to create memorable experiences with family and friends, through travel.
Recommended Distributors DreamTrips International