LifeWave Ranked As Triple AAA+ Opportunity For 2023 And 2024
October 16, 2023
By Team Business For Home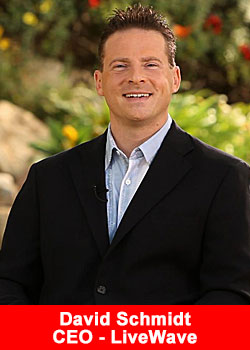 LifeWave is a network marketing company that has earned an impressive AAA+ rating from Business for Home, positioning them at the top of the industry.
According to LifeWave:
"Driven by innovation and proven by science, LifeWave products are backed by world-class independent clinical studies and protected by patents – all confirming the effectiveness of phototherapy and our unmatched wellness solutions. This means you get the most effective products available.

"Each patch is exclusively designed to reflect particular wavelengths of energy that stimulate specific points on the skin. This enables each patch to provide unique wellness benefits to the user. No drugs or chemicals enter your body."
In 2022, the company generated a remarkable revenue of est. $140 million, with a potential for commission payouts reaching up to 35%. While not making any promises, LifeWave's success serves as a source of inspiration for those looking to explore new opportunities.
LifeWave is ranked as a AAA+: The Top rank. This makes LifeWave a recommendation from Business For Home for 2023 and 2024.
The ranking is based on a number of facts and figures such as:
We have classified the companies in our database into 4 ranks or grades, about:
  5% has a AAA+ ranking, the highest recommendation.
30% has a AA+ ranking.
35% has a A+ ranking.
30% has a B ranking.
Above data is available in the Business For Home app, both for Android as iOS. We recommend to download the (Free) app below.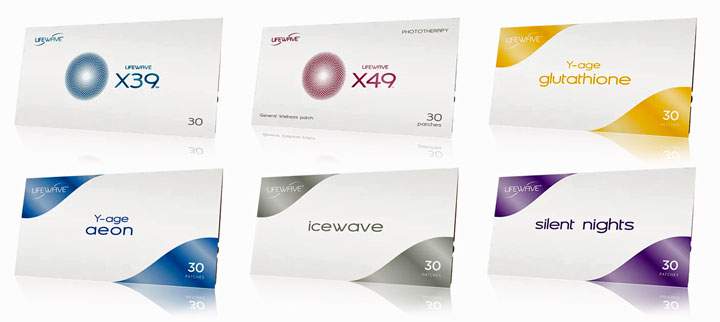 LifeWave in the news
LifeWave has seen various members reach significant achievements recently. Notably, Ken and Lynn Robinson, achieved the highest rank in the company. In addition, Javi and Olga Solis, as well as Mike and Sahi Hernandez, have also achieved the highest rank, while Renita Brannan has risen to the Senior Presidential Director rank. Steve and Gina Merritt hosted a record breaking LifeWave convention.
LifeWave in Facts and Figures
LifeWave, led by CEO David Schmidt and headquartered in the United States, has shown a notable performance in the business industry in the year 2022. The company generated revenue worth $140 million, marking a growth of 40% when compared to the year 2021. Furthermore, LifeWave could have paid out $49 million as commission in 2022, with its compensation plan paying out 35%.
The organisation has been ranked with an AAA+ rating by Business for Home, which is the highest ranking possible. The company also ranks 20th in the Business for Home Momentum Rank out of the 900+ worldwide network marketing companies listed in the BFH database. Until now, the company has eight recommended distributors. LifeWave's Business for Home page noticed an impressive number of viewers amounting to 19,323.
Revenue for 2022: $140 million
Revenue growth compared to 2021: 40%
Potential commission payout for 2022: $49 million
Percentage of payout from compensation plan: 35%
Number of recommended distributors: 8
Business for Home pageviews: 19,323
Company location: United States
CEO of LifeWave: David Schmidt
Data provide by the proprietary Business for Home Intelligence Engine
(Article continues below)
Recommended Distributors LifeWave
Building a Network Marketing Business with LifeWave in 2023
Introduction
Network marketing, often referred to as multi-level marketing (MLM), is a major trend in the business world in 2023. Network marketing offers the chance to build an income source while working from your comfort zone. In this guide, we will walk you through how to get started with a network marketing company, focusing on LifeWave.
Research the Company
The first key step in getting on board any MLM company is conducting sound research. The LifeWave company page on Business for Home offers valuable insights into the company. In addition to providing a company overview, you will also find information about the company's management, financial performance, and product range.
Check Company Reviews
Reviews offer firsthand accounts from people who have direct experience with the company. They are a crucial step in your research. The LifeWave review page on Business for Home offers an array of reviews from LifeWave members providing invaluable insights into the business opportunity.
Understand the Ranking System
Before joining a network marketing company, you should understand how its ranking system works. This provides insight into the potential for growth and the reward mechanisms in place. On Business for Home, there is an explanation of the company rank page which explores ranking mechanisms and provides an industry benchmark to evaluate other companies.
Contact the Company
Once you have conducted thorough research and understood the potential of the business opportunity, the next step is to contact the company. LifeWave provides various support channels through which interested parties can ask questions and learn more about joining the company.
Sign Up
Once you have gathered all the information needed and made a decision, the final step is to sign up. You'll be asked to provide some personal details and to accept the company's regulations. After this, you will be a member of the LifeWave team.
Conclusion
Jumping into the MLM industry can be a daunting task. However, when you know what to research, what to look out for, and how to get started, the process becomes much easier. Websites like Business for Home are invaluable resources in this journey. They provide the essential information in an easily digestible way to help you make well-informed decisions in your network marketing journey.
You might want to team up with a LifeWave recommended distributor. You find them at the bottom of this article.
Here's a glimpse of what people are writing about LifeWave
The reviews for LifeWave paint a picture of a company and product line that has had a positive impact on many people's lives. Customers attribute their improved vitality, physical well-being, and chronic pain management to the use of LifeWave products.
Jennifer Sage acknowledges the company's innovation and non-pill approach of the X39 nontransdermal patch. She states,
"People are looking for innovation, not another pill to swallow. The X39 nontransdermal patch is changing people's lives all across the globe."
Daisy Davisson speaks highly of LifeWave's non-transdermal patches, expressing personal excitement over the bodily rejuvenation effects. She indicates that the patches helped her regain a better sense of wellness following a stroke.
"As a stroke survivor I cannot be more thrilled with this technology. I love the results these non transdermal patches give."
Jojo Tan supports LifeWave from a business perspective, emphasizing on its unique, immediate-effect product on the market and its strong global foundation.
Kenneth Walter Scripa praised their patches for pain alleviation, energy boost, weight loss, and stress reducing effects.
Björn Janssson and Connie Solley Booth find value and relief in using their products. Janssson considers their X-39 patches vital to his mobility, while Booth credits the IceWave patches with reducing her chronic pain caused by a car accident.
Jeb Lingao finds comfort in the X39 patches during the COVID-19 pandemic, describing it as a health necessity, especially for individuals in vulnerable age brackets.
In conclusion, reviewers generally indicate a strong appreciation for LifeWave's unique products – particularly the X39 nontransdermal patch, which has garnered considerable admiration for its power to alleviate chronic pain, induce weight loss, provide energy, reduce stress and rejuvenate health.
There is also appreciation for the firm's growth, strong foundation and its promising income-generating opportunities for its distributors. This positive consensus among reviewers suggests that LifeWave has been successful in meeting its goals to improve the quality of life and wellness of its consumers.
LifeWave Conclusion
Overall, LifeWave is a highly successful company that has achieved an AAA+ rating from Business for Home. They have generated an impressive revenue of $140 million in 2022, which indicates their potential for significant commission payouts. While there are no guarantees of success, LifeWave's achievements can serve as an inspiration to those seeking new opportunities in the industry.
The AAA+ ranking places LifeWave in the top rank, making them a recommended company by Business for Home for 2023 and 2024. Based on the exhaustive information provided by Business for Home, it is clear that LifeWave has established itself as a reputable and successful company. This suggests that individuals exploring the opportunity to work with LifeWave may have the potential to make decent money.
Recommended Distributors LifeWave