Total Life Changes Exceeds 3,000 Guests in Atlanta, Georgia
August 14, 2015
By Nicole Dunkley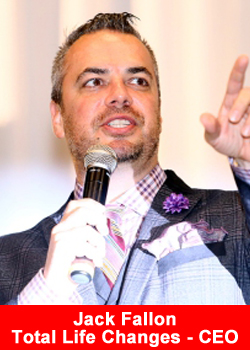 TLC's largest National corporate event took place inside the Georgia International Convention Center (GICC) on July 17th – 18th, 2015. Representatives from all U.S. regions and leaders from abroad made their way through the busy streets outside of Atlanta's Marriott Gateway Hotel and Skyline Shuttle through the doors of the GICC and filled more than three-thousand seats early Friday evening for a special private event.
The TLC Private Business Opportunity overview and elite VIP Ambassador training was provided by TLC's Vice President Kenny E. Lloyd, TLC Executive Ambassadors, Gregg & Lenika Scott, Erwin & Twiler Portis and newly recognized TLC Ambassadors William & Denise Lee.
The first ever TLC VIP Ambassador Training had guests out of their seats with excitement and ready to capitalize on this life-changing opportunity to feel better, look better, and make residual income for the rest of their lives.
Training lasted for over two hours and then guests were invited to attend an attractive Meet & Greet in the east lobby of the GICC, which was decked out with custom TLC furniture, light refreshments and several food vendors.
Guests enjoyed dancing and photo opportunities with TLC's Founder and CEO, Jack Fallon, President and master distributor, Armand Puyolt, V.P. of North American Sales, Kenny E. Lloyd and V.P. of South American Sales, Bolivar Enriquez. A green screen was available for custom shots featuring a HOTLANTA event banner and fun props for guests to have photos taken and printed onsite as souvenirs.
The National Conference held on Saturday, July 18th began with a special presentation of a young male hip-hop dance group that set the tone for the remainder of the event. Guests of all ages and nationalities were on their feet acknowledging the talent of this young group of boys.
"You know, I was back-stage waiting to be announced and the atmosphere of the ballroom just exploded. The music was kickin' and I could see some of the lighting through the stage screen, but I couldn't see what was going on. I just had to see this for myself, so I slid over to the entrance from back-stage just to get a glimpse of these kids.
It was amazing how well they had this thing choreographed and the faces of our guests were priceless. I knew at that moment that we had something special happening; to feel the energy of the room that morning, it was incredible. I just really felt blessed", explains founder and CEO Jack Fallon.
Guests at the start of the event were encouraged to show a sign of solidarity to our United States Armed Forces. All of TLC corporate employees and top IBO's were furnished in U.S. Army fatigues during the start of the program and stood together before a one hundred foot wide, forty-foot tall stage screen (built by Media Stage) displaying our nation's flag.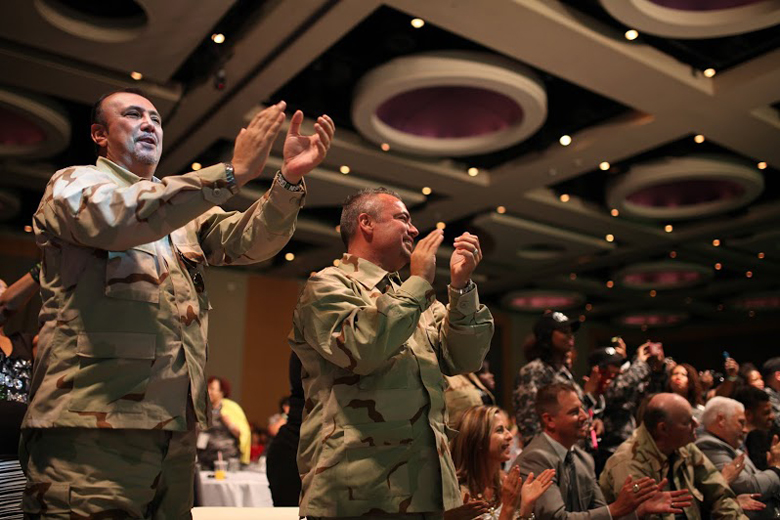 "We came up with this concept for two reasons; one, we wanted to show our support of our nation's armed forces that protect us every single day and two, because we wanted our guests and IBO's to understand that our leadership in TLC feels that we have this very same mentality of protecting them as they pursue many of the typical struggles of a new business owner. We stood before them and let them know that we've got their backs.
We will be there to help them build their business every step of the way; they do not have to do this alone. I think there was an overwhelming response of solidarity toward our business and even more importantly a sense of gratitude for the men and women that keep us safe and allow us to follow our dreams in this great nation of ours", expressed Kenny E. Lloyd.
Saturday's conference was filled with training, new product launches, amazing testimonies and an evening event of recognition. A special group of IBO's was recognized on stage and many had an opportunity to address the audience. Total Life Changes has had much success in attracting a young group of motivated entrepreneurs that are all under thirty years of age, many of them are earning upwards of $45k per month and well on their way to achieving great ranks within the company's compensation plan.
These are intelligent, well-spoken young men and women that are humble and on a mission to help others improve the quality of their lives through TLC's products and business opportunity. One of the highlights of the afternoon was a presentation by Stormy Wellington, the #1 female MLM network marketer and one of TLC's Global Directors.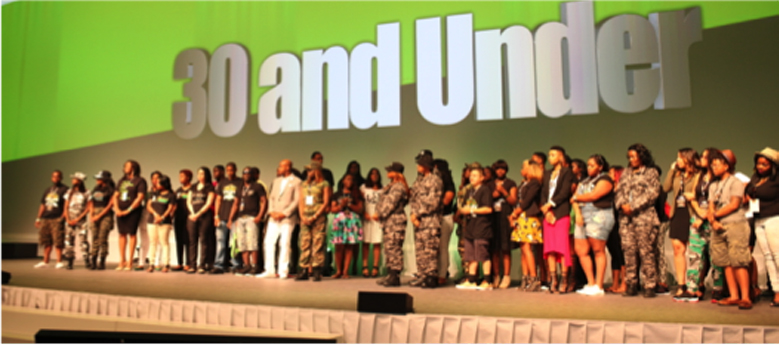 Total Life Changes recently teamed up with Success Partners and launched several incredible business tools that included a custom magazine titled, Momentum from the publishers of Success Magazine, an all-new TLC Home Party Kit, a new e-Commerce store, https://shopmytlc.com and video production of the TLC Business Opportunity DVD titled, Wake Up and Be Awesome, featuring CEO Jack Fallon.
The DVD's are included inside the Momentum Magazine and the home party kits. Success Partners even prepared an on-site store featuring a new line of apparel and promotional items as well as the brand-new Momentum magazine.
The evening event invited guests to arrive in all-white apparel for awards and recognition of top earners, retailers and recruiters. This was followed by an announcement of TLC's next National Event in Miami, Florida. The celebration continued with refreshments, appetizers and plenty of dancing. "This was our largest event in corporate history. Securing Media Stage was one of the best experiences for us. The quality of their production and their team of audio/video engineers was amazing. Wilson Alers, CEO of Media Stage, promised to deliver an astonishing show and his team went above and beyond anything we could have expected", explains TLC's Event Coordinator, Martha Avila.
About Total Life Changes
Total Life Changes offers an amazing line of health and beauty products along with a great business opportunity. TLC was founded by CEO Jack Fallon over 15 years ago with a single product, Nutraburst, and has grown to include our Iaso™ brand of products like our popular Iaso™ Tea. Our hybrid binary system allows IBO's of TLC to quickly be compensated for introducing new reps to our products and business opportunity. The opportunity for you to feel healthier and flourish financially is what TLC is all about!