Top Direct Selling Opportunities 2011
July 7, 2011
By Team Business For Home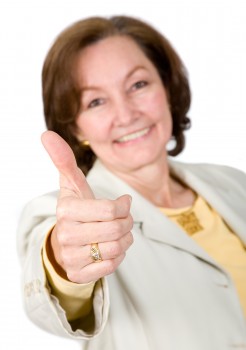 What are the best companies to work with?
Where can you make money fast?
Business For Home made a short list, based on the Top Earner rankings, Leadership, Momentum, Growth, Revenue, Conventions, Alexa Ratings, International Presence and Interviews with MLM VIP's.
If your company is not listed and you want to nominate your company, please leave a comment below. Please put in facts and figures, not hype.
We like to receive facts such as: Company Revenue, Growth rates, Number of active distributors, Open Countries, Leadership, ect.
Is below list the ultimate truth? No, there are thousands of opportunities in the direct selling world and this is a living list, however the listed companies do have something special: Growth, Momentum, Products, Leadership.
We encourage you to do your own Due Diligence.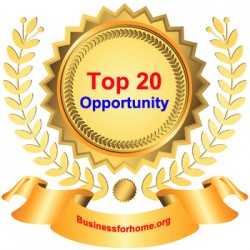 [private_platinum]
| Rank | Company | Country | CEO | Leadership | Website | Why? | |
| --- | --- | --- | --- | --- | --- | --- | --- |
| 1 | ACN | USA | Greg Provenzano | George Zalucki | www.acninc.com | Products | |
| 2 | Amway | USA | Doug L. DeVos | Barry Chi & Holly Chen | www.amway.com | Growth | |
| 3 | ARIIX | USA | Fred Cooper | Tim Sales | www.ariix.com | Momentum | |
| 4 | BHIP Global | USA | Terry LaCore | Masa Cemazar & Miguel Montero | www.bhipglobal.com | Growth | |
| 5 | FM Group | Poland | Artur Trawinski | Andrzej Wyszynski | www.cosmetics.fm | Growth | |
| 6 | Gano Excel | Malaysia | Leow Soon Seng | Robert Hollis | www.ganoexel.com | Products | |
| 7 | Global Wealth Trade | Canada | Ramin Resgarlou | Reza Mesgarlou | www.globalwealthtrade.com | Products | |
| 8 | Market America | USA | JR Ridinger | Elizabeth Weber | www.marketamerica.com | Growth | |
| 9 | NuSkin | USA | Truman Hunt | Giselle Sexsmith | www.nuskin.com | Products | |
| 10 | Organo Gold | USA | Bernardo Chua | Holton Buggs | www.organgold.com | Momentum | |
| 11 | Oriflame | Sweden | Magnus Brannstrom | Tamilla Polezhaeva | www.oriflame.com | Growth | |
| 12 | Scentsy | USA | Orville Thompson | Mark Stastny | www.scentsy.com | Growth | |
| 13 | Stella and Dot | USA | Jessica Herrin | Lindsay Walsh | www.stelladot.com | Growth | |
| 14 | Tahitian Noni | USA | Kerry Asay | Jeff Broome | www.tni.com | Products | |
| 15 | Talk Fusion | USA | Bob Reid | Minh & Julie Ho | www.talkfusion.com | Momentum | |
| 16 | Unicity | USA | Stewart Hughes | Rick Jordan | www.unicity.net | Growth | |
| 17 | USANA | USA | David Wentz | Collette Larsen | www.usana.com | Growth | |
| 18 | Vemma | USA | BK Boreyko | Tom Alkazin | www.vemma.com | Products | |
| 19 | Visalus | USA | Ryan Blair | Kyle Pacetti | www.visalus.com | Momentum | |
| 20 | Worldventures | USA | Mike Azcue | Matt Morris | www.worldventures.com | Growth | |
| 21 | Xocai | USA | Jeanette L. Brooks | Paula Pritchard | www.xocai.com | Growth | |
The American Communications Network (ACN) was founded in 1993 and promoted by Donald Trump. The ACN company has some extremely new technology digital phone service and video telephones. ACN conventions are filled with 20,000+ distributors. A great marketing machine. Both in the USA as in South Europe Momentum is high. Revenue is around $500 milion. Open in USA, Europe and Asia.
Amway is one of the largest Direct Selling companies in the world and founded in 1959 by Rich DeVos and Jay Van Andel. Based in Ada, Michigan, USA, the company and family of companies under Alticor reported sales growth of 9.5%, reaching $9,200 million for the year ending 31 December 2010. Lot of growth in Eastern Europe and Asia.
Tim Sales is MLM guru, expert, and one of the most respected MLM trainers in the Direct Selling Industry. He made a remarkable transition from a MLM Nutrition Company, where he had the pleasure of a passive retired income, to ARIIX where he will be the Master Distributor working in a team with Steve Swartz – Ex USANA Top Earner.
Founding BHIP Global in 2007, Terry LaCore, as Chief Executive Officer, launched a multi-tiered campaign to build his organization into a major player in the energy drink industry in North America, Central America, Europe, Oceania, and the Asia-Pacific region.
The FM Group offers more than 200 fragrances. The business was launched in 2004 in Poland, and has subsequently spread to more than 50 countries. The FM Group opened the US operation in 2008, with headquarters in Chicago. The business has already attracted more than 500,000 members.
Gano Excel manufactures and distributes a wide range of products ranging from food supplement, beverages, personal care, skin care to household products. Having businesses and market presence over 100 countries worldwide. Strong in the large Asian markets. A vision to be the "Premier in the Wellness Industry".
GWT has an visionary CEO with hands-on Direct Selling experience and great field distributor leadership to expand the opportunity, with over 20 years of experience, creating already 11 millionaires in the process. It is a top 20 opportunity based on vision, product line, compensation plan and leadership integrity.
With more than 3 million Preferred Customers and 180,000 Distributors and UnFranchise Business Owners worldwide, Market America has generated over $3.4 billion in accumulated retail sales. Revenue 2009 $282 million (+34%)
Blake Roney, Sandie Tillotson, and Steve Lund decided to build a company that would combine innovative personal care products with ingredients that subscribed to the philosophy of "all of the good, none of the bad" and a generous business opportunity that would attract high-caliber salespeople. Nu Skin's ageLOC platform and the Galvanic Spa delivers exclusive solutions that target aging at its very source. The company has a 25 Year track record, is operating in 50 Markets and has a Dunn & Bradstreet 5A-1 Rating.
Coffee is the second most consumed beverage on the planet after water. Organo Gold is mixing Coffee with Ganoderma – an ancient Chinese herb. In 2009 $16 million revenue, and for 2010 an estimated $40 million revenue.
Oriflame positions itself as a cosmetics company selling direct, rather than a direct selling company offering beauty products. Customers are offered over 900 cosmetic products, more than a third of which were launched during the past year. Company revenue 2010 $1,537 million (2009 $1,318 + 15% growth). Distributors 3,5 million. Strong in Asia, CIS and Baltic States.
In February 2011, Scentsy announced big plans: a 50-acre campus with a 157,000-square-foot office tower, a 159,000-square-foot distribution center, and a 105,000-square-foot warehouse. Scentsy is projected to earn $600 million in 2011, and counts 629 corporate employees and more than 100,000 active Consultants. Open in the USA, Canada, United Kingdom and Germany.
The boutique-style jewelry and accessories line is available exclusively through in-home Trunk Shows by Independent Stylists and online. In 2009 the annual revenue raised to $33 million (760% growth) from $ 3.8 million in 2008. In 2010 the revenue surpasses $100 million. Est. 30,000 consultants for 2010.
Tahitian Noni is the mother of the super juices. Smell and taste aside, this tropical fruit is one of the most potent antioxidants in the world. Open in numerous countries. Since 1996, Tahitian Noni International has been a part of the booming health market. When Tahitian Noni International began selling the juice no one had ever heard of Noni. Five years later, sales had reached nearly $400 million. Tahitian Noni International has been heralded as a fast growing private company in history and reached two billion dollar in combined revenue. Outstanding product research.
Starting in the US in 2007, the Video Email Product offering expanded into over 85 countries.The Video Email Product has developed into seven products: Video Email, Video Blog, Video Share, Video Auto Responder, E-Subscription Form, Video Conferencing and Fusion Wall a 3-D social and business networking site. Strong growth. Talk Fusion is a member of the Direct Selling Association (DSA) and the Direct Selling Educational Institute (DSEI).
An estimated $180 million in annual revenue, 450,000 distributors, and 30,000 attendees during the world convention. Great momentum in the USA, Germany, and Asia. Unicity has offices in 21 countries all over the world and sells over 130 nutritional and personal care products to millions of customers in more than 30 countries.
The company has operations in 15 markets worldwide where USANA distribute and sell products by way of direct selling. The net sales in fiscal year 2010 were $518 million, net sales in 2009 $437 million (18% growth). As of January 1, 2011, the company has 228,000 active Associates and 77,000 active Preferred Customers worldwide.
BK Boreyko, CEO, has a strong reputation not only as corporate leader but also as an outstanding field leader. Vemma is a product driven company, with double digit growth and a high customer retention rate. An outstanding web presence, mature field leaders and a great scientific board. A solid, fast growing company . $97 million Sales Revenue in 2010. Open in 55 countries around the world. 18% growth Q1 2011.
Ryan Blair has guided ViSalus to become one of the fastest growing companies in the United States and Canada. Sales at ViSalus increased $20.6 million or 157% from $13.1 million in fiscal 2010 to $33.7 million in fiscal 2011. This growth is a result of a 330% increase in distributors on a year-over-year basis.
USA based Worldventures has opened recently the European Markets in Germany, the UK and The Netherlands and is growing fast. WorldVentures is a lifestyle company that markets travel-related products, if you like the travel industry then Worldventures might be a good choice. Company Founders, Wayne Nugent and Mike Azcue created WorldVentures following their vast experience and unprecedented success in the direct selling industry. Corporate staff has increased from 0 to over 165 employees in 3.5 years.
The question is always, How can chocolate possibly be healthy? Xocai has a good answer and a strong business opportunity around that answer. Xocai's queens are Paula Pritchard & Kathy Robbins, Direct Selling icons, who has been succesful in many opportunities. They have risen to the highest possible position and income levels with a number of network marketing companies, building organizations of over 200,000 distributors, across more than 15 countries, producing hundreds of millions of dollars in business. Interestingly enough, Xocai also boasts a large community of first time mlm'ers who have reached incredible incomes. Heading up this group of "new comers" is Founding Distributor Adam Green, the company's nr. 2 money earner this year. Xocai is open in the USA and Europe.
[/private_platinum]