25,000+ Votes: Top Direct Selling Companies Poll 2022
November 2, 2021
By Team Business For Home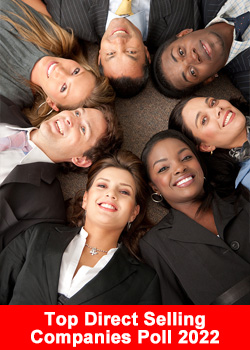 Business For Home is compiling the Top Direct Selling Companies in the world for 2022. You can choose from over 675+ Top Direct Selling opportunities.
Last year 82,000+ Direct Sales Professionals participated in the 2021 poll.
Many people think of cosmetics, wellness products and home décor as products that are often sold through direct sales, but add to that countless other product categories including kitchen products, high end jewellery, clothing, organic gardening supplies, Forex, spa products, scrapbooking supplies, rubber stamps and much, much more.
If your company is not listed, please add them to our company database or log a support ticket.
What is the top company? Is it a North America based company? Or a company from Asia, Europe, or South America?
If you vote, the result will be on-line immediately ! Voting is in real time, to keep our polls honest, you can vote 1 time only, through our app (iOS and Android).
To prevent "ghost votes" we have implemented a number of undisclosed algorithms. Do not try to vote multiple times, we notice that, and it gives you as your company a bad name.
This poll is closed, it is no longer possible to vote
After 101,865 votes:
Total voters: 101,865