The 500 Largest Direct Sales Companies In The World 2018
December 27, 2018
By Team Business For Home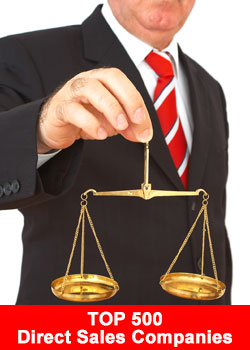 Below list is in $USA and in real time, meaning if we validate / add / adjust the revenue for a company this list will be updated instantly.
For a number of private companies we have estimated the revenue based on the number of employees (1 employee = $1 million in sales), facebook talking about, public information, and we estimate on the low side.
For Euro to $USA (Vorwerk – Oriflame) we calculate with 1 Euro = $1.13 for 2015-2017. For holdings / parents (Youngevity, Vorwerk etc) we do not list the revenue of subsidiaries. The list is based on 2017 revenue.
If you want to share information or adjust below revenue, please log a support ticket. Since 10 years we handle information confidential and NEVER reveal our sources.
If you want to add a company please check this page.
Total revenue of this list is approx. $115 Billion.